THE APPLE WATCH FOR CYCLING
12/07/2018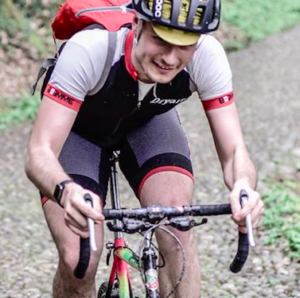 Advantages and disadvantages of the Apple smartwatch while cycling.
The Apple Watch is a product aimed at the general public and therefore not specifically at athletes or, even less, at the niche world of cycling. At first glance, therefore, the Apple Watch doesn't seem recommended for cyclists.
But let's take a step back: the Apple Watch performs all the tasks of a smartwatch to perfection. It enables you to take phone calls, receive messages, make payments and use the smartest apps around that also come in an Apple Watch version. When it comes to cycling the first that comes to mind is Strava, the leading app for recording cycling sessions and for challenging your friends over the same segments.
And it's Strava that turns the Apple Watch into an ideal tool for cyclists who need reference data during their rides without being obsessed with statistics.
Installing this app enables you to monitor your speed, distance travelled and the duration of your rides. All this while continuing to take advantage of all the features of a smartwatch. Obviously the figures for calories burned, bpm and elevation gain are estimated and therefore not exact data. But they're more than enough to provide references and to enable a qualitative evaluation of your performance.
The Apple Watch therefore passes the test!