GRASS SKIING: HERE ARE 3 INTERESTING FACTS
22/07/2022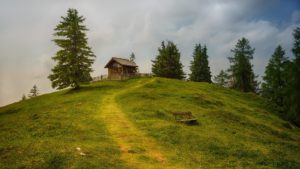 Say skiing and you immediately think of the colder months, snow-covered slopes, log cabins and mountains. But what if this sport wasn't exclusively confined to winter? After all, a passion for skiing doesn't wane even in the summer! Well in fact there's also grass skiing, a sport practised on fields with a gradient of around 20%.
If you're still unfamiliar with grass skiing, here are three interesting facts that will help raise your knowledge.
It was invented in the last century. If anyone imagines that this sport is the result of an Internet or social media fad they should think again: grass skiing originated in Germany in the middle of the last century. Initially, however, it was not accorded the dignity of a real sport, being simply practised as a way of preparing for traditional on-piste skiing. Grass skiing arrived in Italy around the beginning of the 1970s.
Clothing and equipment. As regards clothing, it's a good idea in grass skiing to wear fully-covering garments that nonetheless allow a certain fluidity of movement. Obviously, in view of the season, this clothing is much lighter than traditional ski gear. The equipment is very similar to that of winter skiing: helmet, boots, poles, gloves, back protector, elbow and knee pads. The big difference between the two sports is in the skis. On grass, equipment similar to small caterpillar tracks used to slide downhill, with a fixed part that is attached to the boot.
World championships. Grass skiing is a sport recognised by the Italian Winter Sports Federation (FISI). At the competitive level there are two world championships: one for juniors, which takes place every year, and one for adults, held every two years.
Now you've read this introductory teaser, all you have to do is give it a go!
Sources:
www.ilsecoloxix.it
www.sciitalia.it
www.stile.it