William & DRYARN®
12/09/2017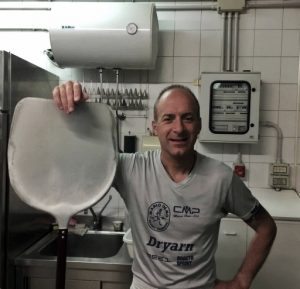 DRYARN®, your most trusted ally
William tells us how he came across DRYARN®, and why he now can't go without it.
"I've been running and playing sport all my life, then I tried DRYARN® at Marco Olmo Desert Training in the Sahara desert.
The fabric is ultra light, breathable and really easy to wash.
DRYARN® is always very comfortable, both on the go and during breaks in activity, even in extreme conditions. When you wear it you just "forget it".
I live and run in the Dolomites and I've been very glad of DRYARN® both at high temperatures and in freezing conditions – it's always given me great comfort and an excellent fit.
It really is the best, in fact I even use it in my daytime job as a baker!"