PRACTICE SPORTS: IS IT BETTER ON YOUR OWN OR WITH OTHER PEOPLE?
09/06/2020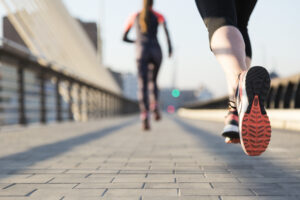 One of the eternal questions among athletes is: "Is' it better to practice sports alone or with other people?"
Although there is no one correct answer, and although this can vary from person to person, both approaches have their advantages. Let's examine them together.
Why practice sports on your own.
To discover your personal dimension. When you work out on your own it's easier to be in touch with your personal sphere, creating a psycho-physical balance within your own dimension without any external influence. You're the one who sets the pace, the timetable and all the details of your workout. It is now well-known, moreover, that sport has more than just physical benefits. Working out provides an interval in time within which you can detach your mind from everything around you, enabling you to free your thoughts and relax.
It's a challenge against yourself. Physically speaking, working out alone can also yield great results. Other people aren't needed to provide benchmarks or comparisons. You're the one on the line and it's you who needs to know your limitations, capacities and bodily needs.
Why practice sports with other people.
For the constant commitment. This is the main aspect that can be lacking when you practice sports alone. Being in a group plays a fundamental role in maintaining the commitment and perseverance of everyone involved. Sport thus becomes a fixed appointment, one to be respected and kept, for your own good and that of the rest of the group.
To overcome your limits. The group dimension has always been associated with competition, of the healthy kind however! Comparing your performance against other people can very useful for gaining self-confidence, helping you to improve from day to day.
To help each other. Having a good training group to support you can make all the difference. Every athlete sometimes hits physical and mental barriers or feels too tired to go on. That's when the group comes to the rescue, taking on an additional psycho-physical importance. A companion can be your ideal ally in achieving and maintaining fitness, facing the effort together to pursue objectives.
Source: Livinplay News