SNOW MAKES US HAPPIER
04/12/2020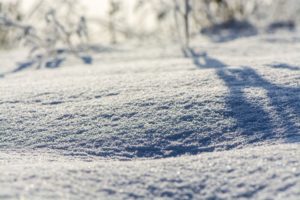 Winter sports enthusiasts spend all year looking forward to their favourite pastime, but winter isn't for everyone.
Short days, cold temperatures, dampness and all the problems of icy conditions.
But there's one thing about winter that everyone appreciates, making it one of the best-loved seasons: the snow.
The time for the first snowfalls has officially arrived, with the streets, rooftops and horizons all tinged with that unmistakable brilliant white.
The snow-covered trees and landscapes, along with the falling snow, have an near-hypnotic effect that makes us feel happy and relaxed. Walking on a pristine blanket of snow gives us an incomparable feeling that reconnects us with nature and our deepest selves. And nothing beats snowshoeing along the silent, unspoilt mountain paths, breathing in that scent of snow that we've known since childhood and bringing back memories of endless snowball fights and competitions to build the best snowman.
The snow, especially if it comes only occasionally, can really reduce our stress levels. It's a temporary, precarious phenomenon, the magical beauty of which lasts little more than an instant. Perhaps that's the reason why, when it falls – muffling all sounds and noises and bathing everything in white – it almost seems to bring time, people and thoughts to a halt, confining us in a fleeting moment of happiness.
Sources:
www.montagna.tv
www.sportoutdoor24.it