The 5 ingredients making the Tour of Flanders unique
04/04/2017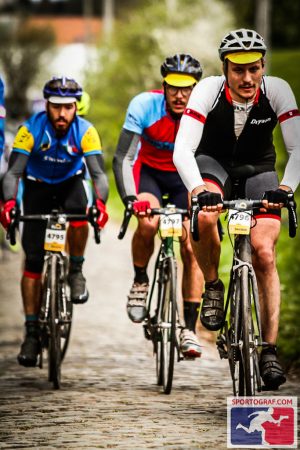 The recipe for the world's most exciting cycling weekend.
The walls
Halfway though the course, the race begins to climb and descend the 'walls'. Short, steep climbs of a maximum of one kilometre, and coming in rapid succession after the 100 km mark, they increase the heart rate and the build-up of lactic acid. Koppemberg, Oude Kwaremont, Patterberg, Kruisberg, Muur Van Geerardsbergen. The pulsating heart of Flanders is made of stone and has a 15% gradient.
The fans
At the roadside there's just one big fan: a uniform roar of encouragement follows the racers along the course. The spectators appreciate and respect effort. And if the energy is failing on the toughest wall, one child's cheering helps everyone to reach the summit.
The air
The air around is magical. At Antwerp, Ronse or Oudenaarde there's the atmosphere of the big event. Everyone lives this day with trepidation, and nobody can wait to find out who'll be the first to cross the finish line and enter into the sport's history books.
The fibre
The weather changes quickly in Flanders, perhaps raining for an hour or more before the sun breaks through. In these conditions it's essential to pay close attention to what you wear. You need a garment that's comfortable, breathable and dries quickly. That's why Dryarn is the ideal ally for the Tour of Flanders. The fibre provides the highest degree of breathability in nature, dries quickly and ensures maximum comfort throughout the race.
The racers
They are the stars, and this year the battle between the World Champion Sagan and the challenger Greg Van Avermaet was keenly awaited. But victory went to a third man, Philippe Gilbert, who won with a move from a different era that few events in modern cycling permit. He attacked more than 50 kilometres from the finish and managed to maintain a small lead, just enough to arrive alone at the line wearing the Belgian Champion's jersey (and under that SIXS underwear, with high percentages of Dryarn).