Trophy Dryarn: On the Trails of Marco Olmo
24/04/2015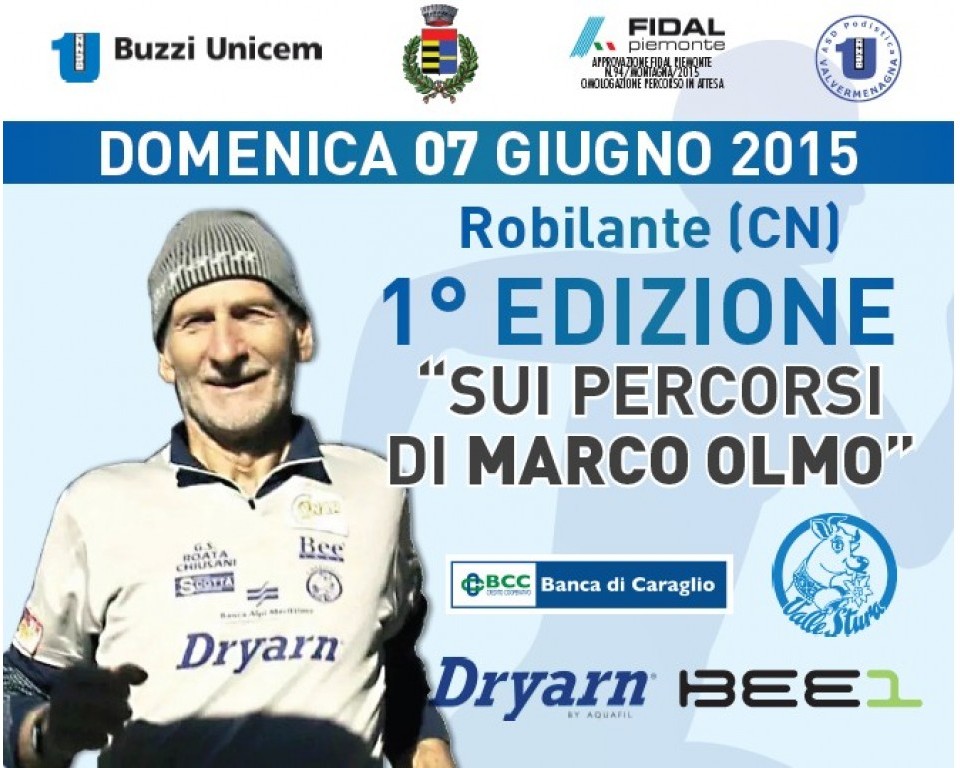 Marco Olmo: for all lovers of running (and ultra-trail), he's simply a legend. A man who has challenged his own limits with outstanding results by winning, at the age of 58, the Ultra-Trail du Mont-Blanc in 2007 and many other competitions, taking on (and beating) increasingly younger opponents.
On 7 June his home town, Robilante (CN), decided to celebrate Marco with a big party and a competitive FIDAL race called "On the Trails of Marco Olmo". Dryarn had to be there: the fibre that has always gone with Marco in all his exploits. The race will be first and foremost a celebration, and it's an event that has already attracted very many participants from Italy and abroad. Friends, fans, opponents, all ready to return to the mountains and challenge Marco on the terrain he loves most, his own mountains.
Organized by Podistica ValVermenagna Buzzi Unicem, the race will be run over a FIDAL-set course of 15.300 kilometres (single circuit) with an elevation gain of 900 meters.
At stake are the Trofeo Dryarn (men's overall winner) and the Trofeo Caseificio Valle Stura (women's overall winner). Five male categories will receive awards (1995-1936), as will four female categories (1995-1936): the first 5 in each category will win equipment and money prizes. Additionally, the top 3 clubs with the largest number of participants will receive special prizes.