MARCO OLMO AND DRYARN®. THE MINI-SERIES THAT TALK ABOUT RUNNING… AND ABOUT LIFE
16/02/2023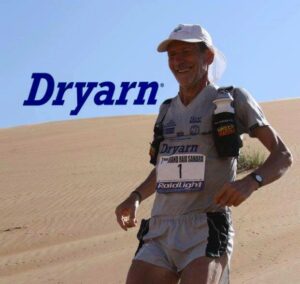 La Fibra di Marco, online on the Dryarn®YouTube channel
www.youtube.com/@DryarnOutdoor
La Fibra di Marco is a new mini-series made by Dryarn® and transmitted exclusively on the brand's YouTube channel. 10 episodes, one per month for the whole of 2023, and one great star, Marco Olmo, the world-renowned ultra marathon runner, a true legend of endurance running.
Training, nutrition and, of course, running are the main themes of the series set among the trails of Robilante (CN) Marco's home town. The aim is to provide inspiration to all sports enthusiasts and others besides: hiding nothing, Marco Olmo tells us all about his mistakes and achievements throughout a life of running. 
Regarded as one of the greatest specialists in extreme running, Marco Olmo is an athlete who pushes beyond the limits of physique and age with exceptional results, winning in 2007 – at the age of 58 – the Mont Blanc Ultra Trail to follow up on his victory of 2006. Since 2008 Marco Olmo has been a testimonial for Dryarn®, the microfibre designed specifically for sportswear that still runs with him and accompanies him in his exploits. From the Marathon des Sables to the Desert Cup; from six victories in the Cro-Magnon to four gold medals in the Desert Marathon in Libya…
But it isn't just about races and competitions. In their 15 years working together Marco Olmo and Dryarn® have also starred in a book, a documentary film and, today, the new mini series.
Correre è un po' come volare (Running is a Bit Like Flying – Franco Faggiani Editore, 2009) is the title of the book, while Il corridore – The Runner (2010) is a documentary film by Paolo Casalis and Stefano Scarafia about the background to the year-long preparations for the Ultra Trail du Mont Blanc, the world's toughest and most important endurance race.
To watch the first episode of the series: