CMP e Dryarn® preview: performance and style at ISPO 2020
08/01/2020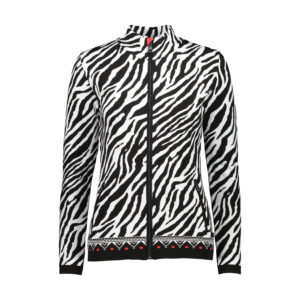 The unmistakable heritage style of CMP and the performance of Dryarn® for the AW 2020-2021 collection to be presented at ISPO 2020.
All the benefits of the lightest microfibre in the world combine with 4 – Way Stretch construction and Dry Function technology to produce ultra-lightweight, warm, comfortable Second Layers in brilliant colours.
Ideal for the most demanding winter sports lovers who don't want to go without a touch of elegance and style in their technical clothing.
Made using very high percentages of Dryarn®, the Second Layers in CMP's new collection fit the body perfectly without being tight, ensuring the maximum freedom of movement. Thanks to the use of Dryarn® these garments are extremely breathable, leaving the skin pleasantly dry while simultaneously offering high thermal protection. Dryarn®'s excellent insulation capacity enables it to maintain constant body temperature even in the event of sudden temperature swings.
CMP's Second Layers are ideal for an effective layered outfit on the pistes and for whenever warmth and breathability are an essential requirement.