CMP sweaters in DRYARN® at ISPO 2019
30/01/2019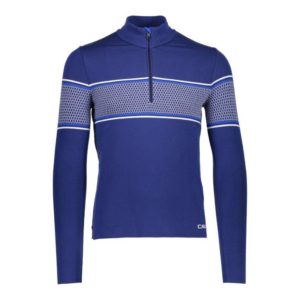 Ever since its launch Dryarn® has been synonymous with comfort and, after being initially sought-after by sportswear brands for the construction of base layer garments, it now also features in many second layer collections in combination with other fibres.
Dryarn® is the lightest fibre in the world, perfect for garments designed to unite practicality and style; it has always proved ideal for athletes and is now also sought after by fashion and urban wear brands.
Dryarn® is taking part in the next edition of ISPO together with many brands that have chosen the fibre for their collections. One of these is CMP, which has used Dryarn fibre to create some ultra-lightweight sweaters with an excellent thermoregulation capacity and very high technical performance in terms of comfort and breathability, designed for skiers and all winter sports.
The excellent insulating capacity of Dryarn gives CMP sweaters a high level of thermal protection and great fibre breathability properties, keeping the skin pleasantly dry.
CMP sweaters are also practical, easily machine washable, quick to dry and have no need for ironing.
This maximum wearability, low maintenance and thermal comfort are all "unique" features that make Dryarn® an invisible but essential presence in the most innovative fashion garments.
Created in a heritage style, these CMP second layers are part of the brand's skiwear range of the same name, a range in which technical qualities fuse with typical Italian elegance and style.