COREEVO CHOOSE DRYARN
18/11/2015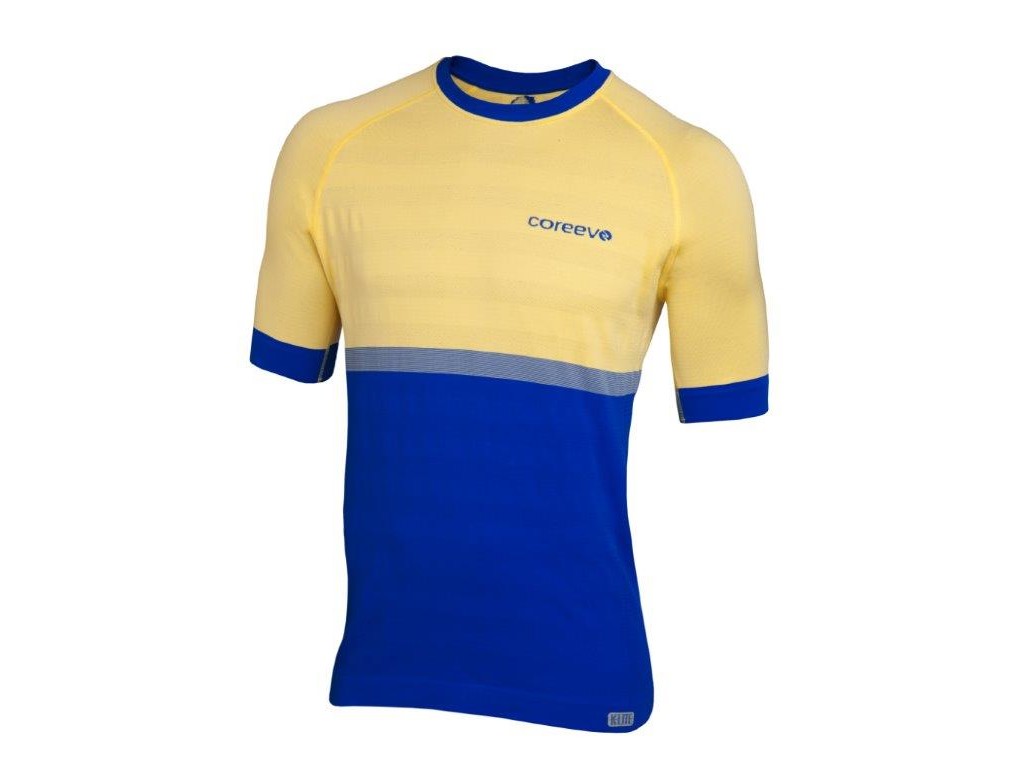 Coreevo choose Dryarn! For all these reasons:
Low Thermal Conductivity (LTC) Tecnology
Ideal temperature in all conditions.
LTC Tecnology keeps the body at a constant temperature in extreme hot or cold temperature conditions. It creates a transpiration barrier that works as insulation against ingress whilst conveying sweat to the exterior, allowing skin to remain dry and warm in winter time and fresh and dry during summer.
This will help sweat evaporation and heat dissipation.
Naturally Light
Lightness and performance at  your disposal.
Dryarn® is the lightest fibre existing in nature. Lightness increases agility and comfort and improves the synchronization of the athlete movements, providing fastness to your  exercices.
Coreevo® provides minimum weight and maximum performance.
Engineered Resistant Compression
Engineered to resist.
Dryarn® is resistant to abrasions, breakage, light and heat exposure, rubbing (no pilling), or inmersion in sea water without modifying its properties.
The high resistance of  Dryarn® provides to Coreevo® compression products high durability keeping all its properties through time.
Get the benefits of compression for longer time.
Bacteriostatic Capacity
A naturally "bacteriostatic" fibre, NOT anti-bacterial.
Bacteriostatic agent stops bacteria from reproducing while not necessarily killing them contrary to  anti-bacteria agent, which kills bacteria including friendly bacteria to the skin flora which produces and mantains the acidity of the skin surface (pH).
This capacity keeps a friendly environment avoiding smelling and respecting the skin flora.
Respect your skin.
Sweat Expulsion Capacity
High sweat evaporation power.
The secret lies in its waterproof features and high surface tension that convey humidity and sweat to the exterior where they evaporate, leaving skin always dry even after intense and prolonged physical exercise.
Keeps skin always dry.
Environment Care
100% recyclable.
Dryarn® is an ecological yarn coloured at origin with solid additives that do not require disposal of liquid waste during the dyeing process. It does not lose its colour and is energy-saving since its very high performing yarn eliminates the need for pressing.
Zero Friction
Excellent comfort.
The friendly touch avoids frictions and increases our comfort and sensation of well-being allowing to the athlete to focus in the physical activity.
Without frictions or inconveniences.
Compress Panel Zone
Effective Compression.
Compress Panel zone improves the muscles performance and reduces the impact vibrations during training or competition. Guarantees oxygen to the muscles improving recovery after physical activities.
Improves your feeling immediatelly.
Ventiflex System
Ventilation and flexibility for high demanding bodies.
Ventiflex System fits to the muscles movements improving flexibility without rubbing. The enginereed design gives extra ventilation avoiding irritations improving sweat ventilation.
It fits like a second skin.
3D Seamless Grip
Optimal grip non-slip
Exclusive Seamless technology next to the multi-directional 3D design Seamless Grip zones ensure optimal and lasting grip in any situation.