DIESEL CHOOSES DRYARN TO EXPLORE THE DENIM OF THE FUTURE
13/06/2017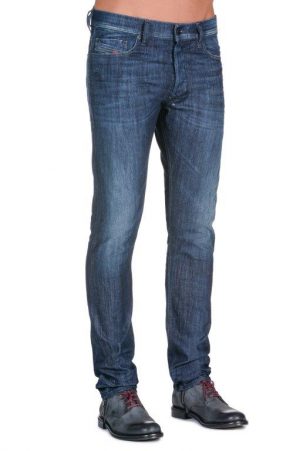 The denim of the future? It's totally connected with the concept of comfort: all-season, comfortable, durable. And Diesel anticipates the trends by choosing Dryarn for its new TEPPHAR 671X model.
In denim, as in cooking, the ingredients can make all the difference and Dryarn, with its breathability and thermoregulation, can truly become the distinguishing element in this material.
Denim is a continually evolving fabric to which Diesel has always been able give new and revolutionary interpretations, reinventing it and enriching it with modern and innovative characteristics. Today's new market trends are moving towards a lightweight and at the same time dense and durable fabric, one that can maintain denim's unisex nature and be increasingly suitable for all-season use.
The Diesel R&D laboratory has designed a new denim by replacing the cotton in the weave with Dryarn, borrowing this special fibre from the world of sport. The result is TEPPHAR 671X.
On the outside this denim seems the same as all others, but when worn it feels lighter and more breathable thanks to the presence of Dryarn next to the skin. In fact Dryarn is the lightest microfibre in the world.
But lightness isn't the only advantage that Dryarn can give. It's also a highly breathable and insulating fibre that can be used throughout the seasons. Including Dryarn in the denim fabric makes it possible to create a garment that, with a given construction, has better thermal insulation and improved sweat management. The sweat is wicked more rapidly towards the outside, leaving the skin dry; no concentrations of dampness (leading to possible sweat marks) are created, and once it has reached the exterior of the fabric the sweat evaporates and dries quickly and effectively. The lightness of the fabric is not at the expense of its insulating properties – in fact DRYARN® succeeds in providing greater thermal insulation, creating a denim that's cooler in summer and more insulating in winter.
Dryarn is also water-repellent and gives fabrics an interesting stain-resistant property that is much appreciated in creating casual and easy-care garments.
Buy it online at http://bit.ly/2s8Xhr8. Retail price € 180.