DRYARN® AND PISSEI: THE DETAILS THAT MAKE THE DIFFERENCE
06/12/2017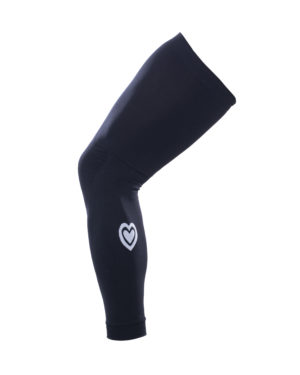 Cold weather doesn't deter cyclists, who will go out riding even in the harshest temperatures. The wind and rain make for unpleasant, but not impossible weather conditions. The important thing is to be well-equipped. That's why Pissei has designed a range of Italian-made leg and arm warmers with Dryarn, for road cyclists and for mountain bikers and triathlon competitors too. The company has chosen Dryarn to give athletes the utmost in comfort combined with an outstanding lightness and superb thermal control.
Dryarn® boasts a soft, pleasant feel, which is typical of micro-fibres, plus exceptional intrinsic technical features, that are stable because they are not due to the "temporary" processing of the fabric.
The HEAT INSULATING PROPERTIES of Dryarn® are unique and create a breathable barrier that provides insulation against external elements and wicks away sweat from the body. Thanks to its superior heat insulating capacity compared to wool, Dryarn® lets you wear fewer garments in winter, so you enjoy greater freedom of movement.
DRYARN® is insulating but BREATHABLE. Dryarn® has a "natural" capacity to prevent the absorption of moisture and is highly permeable to water vapour. Together, these two factors give the fibre exceptional breathability: sweat evaporates quickly without soaking the fabric, thus ensuring that the skin is always dry.
Dryarn®, compared to other equivalent volume fabrics, has the least specific weight. This is an important feature of modern apparel, because it is one of the greatest indicators of comfort.  In sports competitions, just a few grams less can help you gain precious seconds. In your free time, the lightness of the fabric makes wearing garments even more enjoyable.
Thanks to the stability of Dryarn, leg and arm warmers will hardly change shape at all over time. They are highly resistant to frequent household washes, abrasion, long exposure to sunlight, rubbing and are extremely strong, guaranteeing a long-lasting quality.