DRYARN® FOR BASE-TT BY OUTWET. THE BASELAYER FOR CYCLISTS
20/04/2022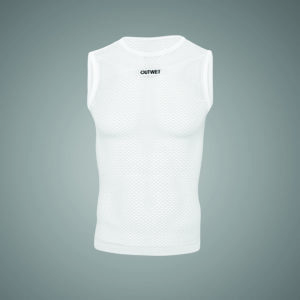 An ultra-lightweight baselayer ideal for wearing in the warmer seasons, when breathability and comfort are essential benefits for lovers of outdoor sports.
BASE – TT is a baselayer for cyclists, designed by Outwet and produced in Dryarn® yarn.
One of the brand's most iconic products, this garment has a mesh structure designed and modelled to fit the athlete's body, and is able – thanks to Dryarn® – to ensure maximum breathability and thermoregulation.
The use of Dryarn® yarn, incorporated into the weave in very high percentages, wicks the sweat produced while cycling to the outside of the garment, leaving the skin dry and free to breathe.
Extremely versatile, BASE-TT can be used in any climatic conditions, particularly in the hotter months.
Thanks to the bacteriostatic and dermatologically tested properties of Dryarn®, this Outwet garment is ideal for use in direct contact with the skin.