DRYARN® FOR THE SHORT SLEEVE BL EXTRASKIN THERMAL T-SHIRT BY HANGON
26/11/2021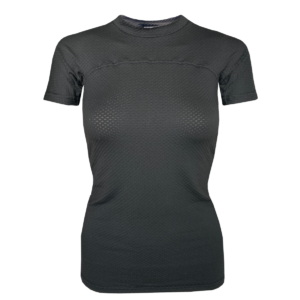 Innovative, breathable, comfortable and with the highest performance. Short Sleeve BL Extraskin is Hangon's thermal T-shirt made with the Dryarn® microfibre.
A garment specifically designed for sportswear, especially for outdoors, characterised by excellent wearability, which envelops the body without hindering movement.
Hangon Short Sleeve BL Extraskin is made from an elastic fabric with a high percentage of Dryarn®. Thanks to the microfibre, the lightest on the market, the T-shirt is very light and extremely comfortable.
Dryarn® ensures excellent breathability and thermal insulation that make the Hangon jersey perfect for wearing outdoors in any weather, even in particularly cold temperatures.
The dermatologically tested and bacteriostatic properties of the Dryarn® microfibre make it an ideal jersey for wearing as a first layer, in direct contact with the skin. It does not give rise to irritation or chafing and always ensures a pleasant sensation of coolness and dryness.
Available in men's and women's versions.