DRYARN® IN THE DNA OF SPAIO
07/05/2018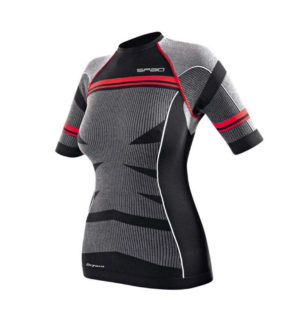 High-performance, quality garments. Offering athletes the very best has always been the goal of Spaio, which puts everything into its 100% Italian-made seamless products and into selecting the best fibres for its collections.
In its search for the best performance next to the skin Spaio has chosen Dryarn®, creating clothing and underwear that guarantees athletes the highest level of comfort when training.
Breathable, thermoregulating and bacteriostatic, Dryarn® is a yarn that enables the construction of extremely lightweight garments (it's the lightest microfibre in the world); garments that are also quick-drying for a feeling of dryness on the skin while offering durability, stability and resistance to wear. Thanks to Dryarn®, Spaio garments have excellent hydrophilic and sweat-absorption properties, maintaining body heat and protecting from cold and overheating, while also boasting remarkable antibacterial and anti-allergic benefits: Dryarn® is dermatologically tested.