DYNAFIT: DRYARN® HEADBAND
02/03/2018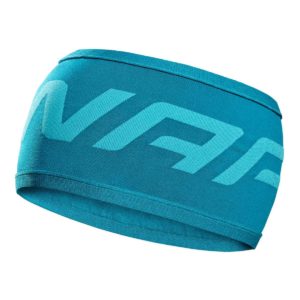 The lightweight, quick-dry Dryarn® headband efficiently wicks perspiration and prevents heat loss.
The head is the part of the body that sweats the most. Thanks to its capillary action, Dryarn® fends off moisture absorption during sporting activities by drawing sweat to the outer layer of the headband, preventing the build-up of bacteria that causes unpleasant odours.
Be it skiing, running, or mountain biking, winter sports performance and temperature regulation is guaranteed by Dryarn®'s insulating properties, making it the ideal choice for cold weather conditions.
Furthermore, Dryarn® is anti-pilling, keeps its shape and is highly resistant to frequent home washing, wear-and-tear, snagging, prolonged light exposure and friction, guaranteeing quality sports garments that are made to last.