FORCETEK CHOOSES DRYARN® FOR THE INFINITY UNDERWEAR LINE
27/12/2021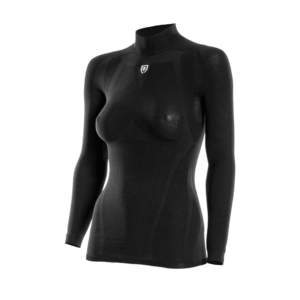 Forcetek, a textile company that is part of the La Griffe srl group and specialises in technical clothing aimed not only at the armed forces and police but also sport, has for years turned to the innovation and performance of Dryarn® to create its sportswear. In recent years, they are sold through a totally revamped platform under the Forcetek Sport brand name.
This renewed collaboration is also for the Infinity underwear line: men's and women's trousers and sweaters for sportswear and the outdoors.
The Infinity garments are all totally seamless (unlike the seamless garments already on the market which do have a few small seams) and made using a high percentage of Dryarn®; they are extremely light and comfortable and are like a second skin, embracing body shape without impeding movement.
Forcetek Sport garments are made with a mesh weave and are very breathable. During strong physical exertion the skin always stays cool and dry thanks to Dryarn®'s ability to rapidly wick perspiration outside the garment.
Body temperature also remains constant thanks to the insulating effect of Dryarn®, which provides maximum protection even when there are significant swings in temperature.
The Infinity line trousers and sweaters have Ultraflat cuffs designed to provide maximum adherence to wrist and ankles and areas of high breathability.
Thanks to Dryarn®, Forcetek Sport garments are dermatologically tested, bacteriostatic and ideal for wearing in direct contact with the skin.