INVICTA LAUNCHES DRYAN UNDERWEAR COLLECTION
03/03/2015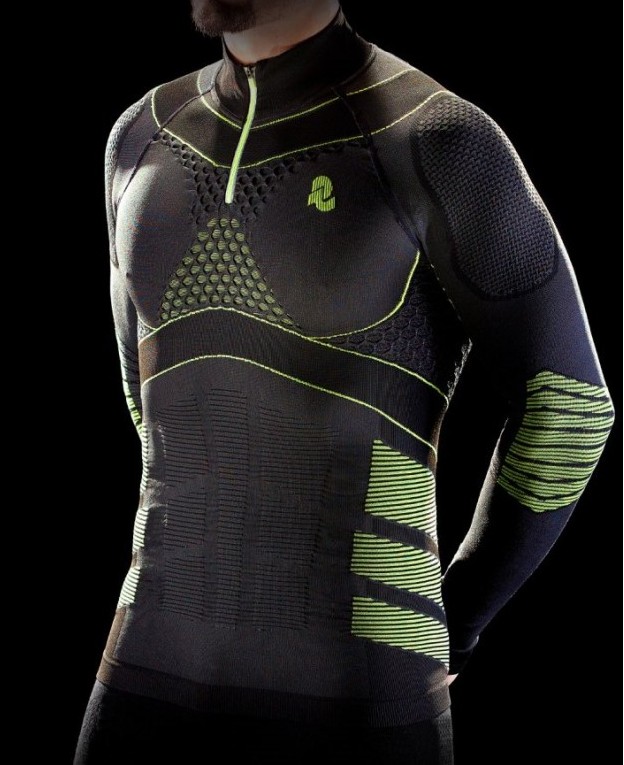 Designed for all outdoor sport enthusiasts. The new Invicta PERFORMANCE underwear line will be making its debut at the ISPO Munich exhibition (Hall B3 – Stand 537). This sportswear collection for men and women will be in leading stores for the 2015-2016 Autumn-Summer season.
Produced by W-Z International Srl, the line combines design and technology in a high-end product which is both practical and comfortable to wear. If you practice sport you know how important it is to have comfortable garments which do not restrict freedom of movement but which help the athlete to perform better.
The new Invicta line (losng-sleeved T-shirt, short-sleeved T-shirt and pants) is designed for those practising outdoor sports and whose bodies are subject to sudden changes in temperature and who need breathable garments. High breathability is one of the characteristics which led the brand to choose fabrics with very high percentages of Dryarn. Dryarn is a truly unique microfiber, an ultralight, breathable, thermoregulator. Not only will it carry away the liquid perspiration resulting from high levels of physical exertion but il will also regulate this action taking into account variations in the intensity of perspiration. Wearing Invicta garments will allow the athlete to manage perspiration very rapidly and effectively and therefore helps to maintain an ideal microclimate for the skin when perspiration stops. Any type of physical activity is always better performed when the body is comfortable. Dryarn is ideal for ensuring the physical comfort of the garment wearer in any environmental conditions, even where there are frequent and sudden changes in climate conditions.