DYNAFIT NECK GAITER – DRYARN PERFORMANCE
18/01/2017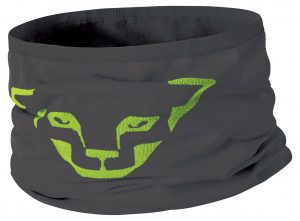 Comfort, functionality, protection from the cold. The perfect accessory for lovers of mountain sports is soft and warm, practical and easy-care.
The Neck Gaiter is a multi-function neck band in the DYNAFIT PERFORMANCE range. A garment designed for all physical activity on the snow, from skiing to snowboarding, from snowshoeing to ski mountaineering. High moisture regulation, thermal properties and rapid drying are the features of this accessory, which can be used as a headband going up the mountain and as a balaclava during descent.
The DYNAFIT textile engineers have been won over by the excellence of Dryarn and the performance of its fibre, and have designed the DYNAFIT PERFORMANCE range – completely Made in Europe – using a high percentage of Dryarn. This aspect of the garments enhances the fibre's performance – lightweight, thermoregulating and breathable – making it the perfect ingredient in every garment designed for sport.
The band retails at a starting price of €25, online at  www.dynafit.com and at the best sports shops