OXYBURN and DRYARN® together for X-TRACK
21/05/2019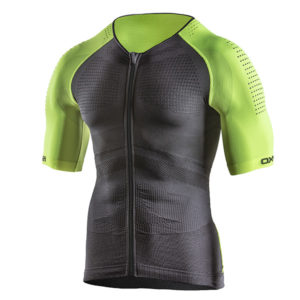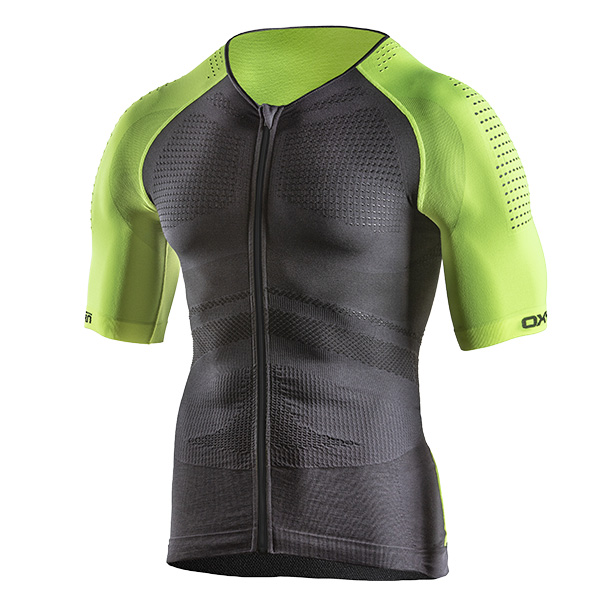 Lightness, insulation and breathability. These are the key specifications that make DRYARN® the lightest fabric in existence and the perfect ally for athletes that practise sports activities in all weathers. For many seasons, OXYBURN has been using DRYARN® for its top-of-the-range 6018 X – TRACK compression tops, specifically designed for cyclists.
Complete with an ultra-thin collar, with low aerodynamic drag, long YKK zip closure and three practical rear pockets, this light and ultra-breathable garment has been tested in high temperatures and comes with perforated areas for increased ventilation.
Thanks to its ultra-light weight and an internal layer of DRYARN®, the top also guarantees maximum wicking and heat-regulation, even in extreme temperatures, avoiding the build-up of unpleasant odours, ensuring maximum comfort on the skin.
A garment designed for all athletes that want to put themselves to the test without renouncing on comfort.
OXYBURN is on sale in the best sportswear shops.
The 6018 X-TRACK top is available in the black/vision colour, sizes S-M and L-XL.
Retail price: 85.90 Euro