PARMA MARATHON 2022. DRYARN® WITH MACRON FOR THE TECHNICAL JERSEY OF THE RACE
12/10/2022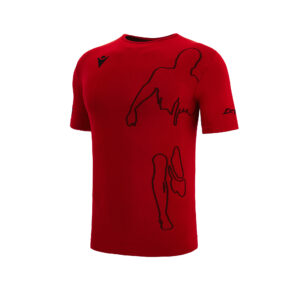 The sixth edition of the Parma Marathon will be run on Sunday 16 October.
A highly-anticipated race in the city that, every year, attracts runners and enthusiasts from all over Italy for a weekend of sport and participation.
For the 2022 Parma Marathon, runners taking part in the 32 km and 21 km trials events will again be given the exclusive Macron jersey made in Dryarn®, the lightest microfibre in the world – a high-performance yarn that ensures the best possible comfort thanks to its breathability and thermo-regulating capacity. A jersey of very high quality that participants have come to appreciate since it was first introduced in 2018. And the Parma Marathon was the very first event to present it.
The Macron jersey in Dryarn® for the Parma Marathon 2022 is red in colour, and again features the figure of a runner incorporating the outline of the Parma Cathedral bell tower. The Macron Hero is on the chest and on the left sleeve, in black, appears the word Dryarn®. On the back, arranged vertically, are the words I AM IN LOVE, a universal message that stands for a love of running, love of the Parma Marathon, love for everyone running this race with you, love of sport and love of life.