SS 2020: ALE' HAS CHOSEN DRYARN® FOR THE BASE LAYER AT THE SERVICE OF CYCLISTS
03/04/2020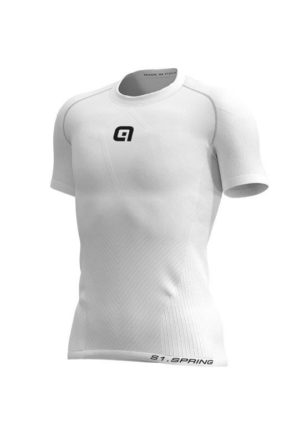 Passion, sharing and dedication to a great sport. This is the philosophy of Alé, which has clothed champions and enthusiasts of the world of cycling for more than thirty years. To create underwear for its spring-summer 2020 collection Alé has also chosen the innovation of Dryarn®: the lightest microfibre technology in the world at the service of cyclists everywhere to create durable, comfortable garments with the assurance of a perfect fit and freedom of movement.
Alé products are specially made for competitors, amateurs and all cyclists looking for a comfortable and breathable garment that performs perfectly as a base layer. 
Alé garments made in Dryarn® are ultra-lightweight, comfortable and extremely breathable. The ability of this innovative microfibre to wick perspiration to the outside means that the body stays fresh and dry, ensuring the best possible comfort even during very strenuous cycling.
Thanks to Dryarn® these garments are bacteriostatic and dermatologically tested, ideal for use in direct contact with the skin. They are easy to care for, stand up to the test of time and frequent washing, dry very quickly and do not need ironing.
Alé Summer Mesh, Spring Jersey and Spring jerseys, made with Dryarn®, are unisex and available in white, embellished with the distinctive Alé logo at the middle of the chest. They are ideal used as a base layer under spring and summer technical jerseys.
 S1 Summer Mesh s/less Jersey
A seamless, sleeveless jersey made in Dryarn® with a wide-hole structure. Ideal for summer use at temperatures ranging from 18° to 30°C.
 S1 Spring Jersey
Short-sleeved underwear jersey. Extremely comfortable, seamless and used by Alé professionals in spring and autumn, when the climate is variable. Ideal for temperatures from 15° to 25°C.
 S1 Spring S/less jersey
Sleeveless underwear ideal for use under a spring jersey at temperatures of between 15° and 25°C.