Cycling
The continual movement and versatility of cycling, an outdoor sport par excellence, mean you need specific gear – so you feel comfortable all the time, even when your pedalling hard, and can boost your performance.
Different seasons, weather conditions, the length and type of route mean that you increasingly get more tired and muscular exertion gradually increases when cycling. Although your muscles which are moving and perspiration keep leg temperature constant, and sweat is quickly eliminated at the same time, the back and pelvis (areas which are usually covered by several layers of clothing, depending on the weather conditions) could be affected by a thermal imbalance, due to impact with the air, depending on altitude.
The right composition of clothing means that layers can interact, activating fibre functions. The high-performance technical features of garments made entirely or partly from Dryarn® mean you feel comfortable, even after the first few kilometres and as you sweat and tire more, so all you need to do is focus on your performance.
fast drying

only requires a low temperature wash

only requires neutral detergens

non-iron

durable, colour-fast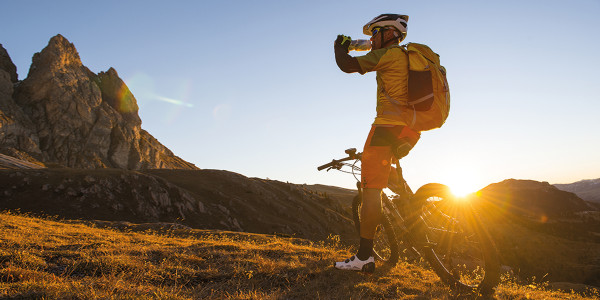 THE IMPORTANCE OF HEAT REGULATION
When you do any type of physical activity, it's not just your muscles that are involved: your baseline temperature changes too, as your body produces more heat. In fact, from 1 – 1.5 kcal a minute, you burn 6-7 and up to 15-20 kcal a minute, depending on the type of sport.
Besides the heat produced by your body, the external temperature is a very important factor, which affects your physical condition and performance. As ambient temperature increases, evaporation becomes more important in order to keep body temperature constant, and above 18°C becomes the main mechanism for dissipating heat from physical exertion, any contact with hot surfaces or sunlight. In opposite circumstances, instead, with a temperature of around 10°C, the body loses heat, but without evaporation.
Heat regulation is a very important aspect for sporting performance, because when you perspire, blood flow to the muscles decreases and so does oxygen consumption. If, in addition to a high temperature, humidity is high too, sweating becomes harder; this makes circumstances unpleasant, which at times can affect you or your sporting performance.
readmore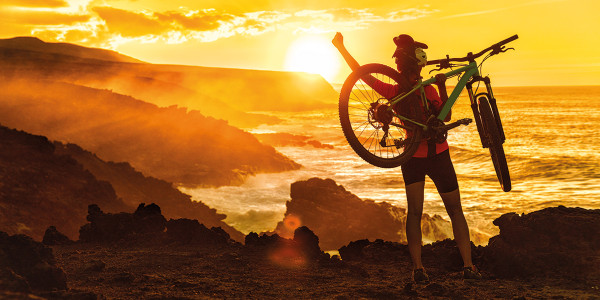 THE TRIBOELECTRIC EFFECT AND PHYSIOLOGICAL WELLBEING
Base layers in direct contact with the skin, made from 100% Dryarn®, such as a mesh vest, preferably with seamless technology and body mapping, is ideal. Thanks to a triboelectric effect, moisture is pushed away from the warmest part (the skin) to the coldest (the polyester or nylon top), transferring the sweat from one layer to another and keeping the skin dry.
Wearing a 100% Dryarn® or 50% Dryarn®/50% nylon (outer layer) top ensures perfect thermal and physiological conditions, and skin that is always dry.
On the other hand, a 100% polyester or 100% nylon top would be uncomfortable, as it cannot sufficiently release moisture molecules, leaving skin wet.
readmore
SOCKS
The choice of a good pair of socks helps limit the discomfort from heat because you're near to the road or because of the poor ventilation of shoes, that very often have a carbon sole, particularly when you tire and lactic acid starts to build up in your legs. Socks made from Dryarn® plus nylon can wick away moisture from the skin thanks to a combined triboelectric and water-repellent effect; on the other hand, fibres such as cotton, nylon and polyester are hydrophilic, and retain moisture, making the soles of your feet feel quite uncomfortable.
readmore

Important! To experience the high performance of this fibre, choose garments made from fabrics with a high percentage of Dryarn®