Sailing
Spending time at sea means paying particular attention to your choice of the most suitable, functional garments. Sailing is a water sport, so besides possible changes in the weather, you need to consider a high and constant rate of humidity, which will make you feel cool or even cold on board.
Sailing means spending a morning in the sun and an afternoon in strong wind, with saltwater splashing and perhaps rain. At sea, hypothermia or hyperthermia are always a pitfall, particularly if you're on a sailing boat and busy with the hard physical task of sailing.
So you should choose the right gear, thinking about the worst possible conditions (wind, rain, rough seas and the possibility of getting wet from the waves). The ideal solution is to opt for layers, so you can easily adapt to any temperature.
The composition of garments must be specifically designed so they are heat regulating and breathable, to prevent the body staying in contact with moisture for a long time.
A Dryarn® total look is perfect for making the most of a sailing experience. Comfort and easy wear are guaranteed by the seamless technology used to make the garments. Hard wearing, even after many washes, lightweight and thin, the garments guarantee ease of movement and the utmost practicality, ensuring ongoing heat and physiological performance.
fast drying

only requires a low temperature wash

only requires neutral detergens

non-iron

durable, colour-fast
THE UTMOST PROTECTION AND BREATHABILITY
The first layer wicks away moisture from the body to the second layer which, depending on its composition, retains the moisture or releases it, leaving the body warm and dry in both cases.
A 100% Dryarn® garment with an open mesh texture is ideal for providing protection and comfort.
Garments made from Dryarn®+nylon are just as suitable: even with this composition, an excellent result in terms of insulation and moisture management is obtained, so moisture is moved away from the body to the outside thanks to Dryarn® and the excitation of electrons, and the nylon, that attracts water, absorbs it, leaving the body dry.
readmore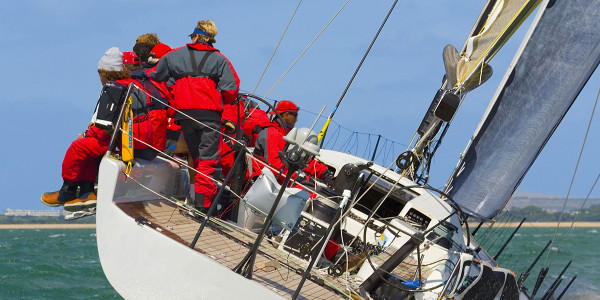 LIGHTNESS AND PRACTICALITY
Innovation and technology combined with design and functionality: the new 100% Dryarn® middle layer is ideal as sailing wear. Besides being extremely lightweight, the fibre is exceptionally resistant to washing, so garments do not fade and stay soft over time.
The easy care and washing of these garments makes them ideal for life at sea. Thanks to the structure of this exceptional micro-fibre, garments are quick to wash and dry, even in direct sunlight, and do not need to be ironed.
readmore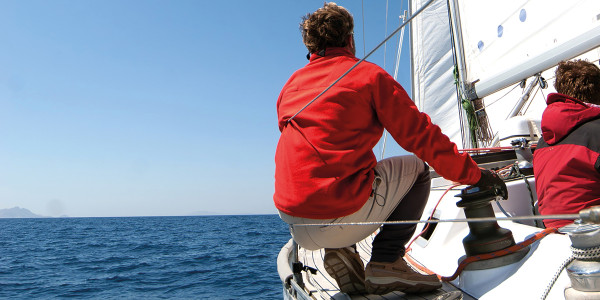 TECHNOLOGY AND COMFORT FOR THE LOWER LIMBS TOO
Dryarn® is also the ideal fibre for the lower limbs: it is hard wearing and can withstand frequent washing, is lightweight and thin, guaranteeing ease of movement. With its hygroscopic characteristics, the fabric can move water, sweat and moisture away, without leaving any trace and without increasing the garment's weight. The insulating, hard wearing, anti-pilling and anti-bacterial properties make Dryarn® garments highly functional for sailors when they're working flat out.
readmore

Important! To experience the high performance of this fibre, choose garments made from fabrics with a high percentage of Dryarn®