Football
During the 90 minutes of a football match, you can lose up to 2 litres of fluids. Besides being physically fit, it's important to know how to manage the thermal and physiological conditions of the body, as overheating or sudden cooling could have a negative impact on the player.
While many fibres prevent the body from perspiring properly or only partially allow it for a limited time, laboratory tests have shown that Dryarn® performs extremely well during both normal and vigorous exercise. During considerable physical exertion, Dryarn® is able not only to deal with perspiration in the liquid state, but also to quickly and effectively regulate how it is conveyed by adapting to changes in its intensity. This enables the body to maintain the ideal microclimate for the skin once it has stopped sweating.
fast drying

only requires a low temperature wash

only requires neutral detergens

non-iron

durable, colour-fast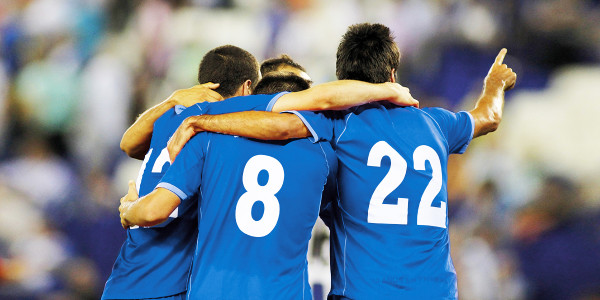 LIGHTNESS AND BREATHABILITY
A 100% Dryarn® top, thanks to its specific weight of 0.91grcm3, is amazingly light, giving the fabric has a "barely there" feeling on the skin. Plus, the fibre can easily wick away moisture which evaporates, without leaving damp patches, nor a damp feeling.
Dryarn® has the "natural" capacity to prevent the absorption of moisture and is highly permeable to water vapour. Together, these two factors give the fibre exceptional breathability: perspiration evaporates quickly without soaking the fabric, thus ensuring that the skin is always dry.
This type of top, like other Dryarn®/nylon garments, is highly functional for training and matches, boosting players' wellbeing and consequently their athletic performance.
readmore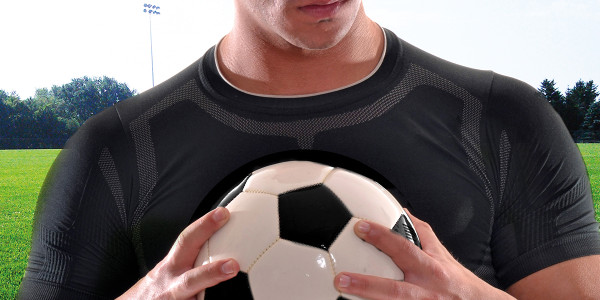 BASE LAYERS
Many athletes opt for a vest, top or tights in 100% Dryarn® below their uniform, especially in the colder months.
Other synthetic fibres, in direct contact with the skin, cause greater thermal discomfort as they are hydrophilic, so they absorb all the sweat and only release a small amount with some difficulty. The skin stays wet from the soaked fabric, and this is felt even more when a player stops moving during the game.
Wearing a 100% Dryarn® or Dryarn®/nylon (outer layer) top in the summer ensures perfect heat and physiological conditions, and skin that is always dry.
readmore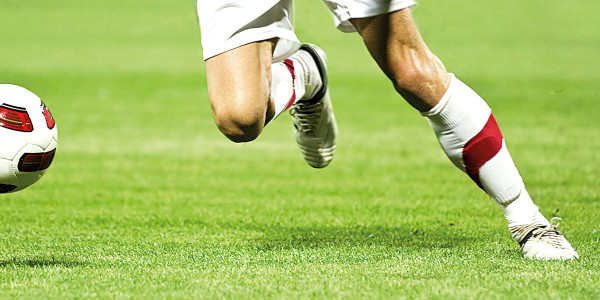 SOCKS
To support shin pads, socks must have an elastic compressive design and also be light, consisting mainly of water repellent fibres.
Dryarn® has bacteriostatic properties and can move away moisture and odours. This breathable, heat regulating fibre moves sweat towards outer layers, guaranteeing a feeling of dry skin.
readmore

Important! To experience the high performance of this fibre, choose garments made from fabrics with a high percentage of Dryarn®