ACERBIS CHOOSES DRYARN® FOR THE DUAL ROAD COLLECTION
18/06/2019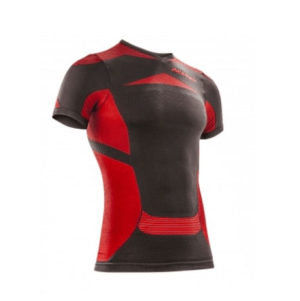 An Italian leader in the production of technical clothing and accessories for sports, ACERBIS is the go-to brand for all motorcycling enthusiasts.
Passion and constant research into materials and design combine with the lightness, breathability and thermoregulation of DRYARN®, giving birth to two exclusive garments: X-BODY SUMMER TECHNICAL UNDERGEAR JERSEY and X-BODY SUMMER TECHNICAL UNDERGEAR PANTS. This technical underwear set, consisting of a jersey and pants, is the ideal combination for all motorbike lovers. Lightweight, breathable and enhanced with high percentages of DRYARN®, the lightest yarn in nature, it's the perfect alternative for biking enthusiasts. One of DRYARN®'s most appreciated features is its exceptional thermal insulation properties. These ensure constant body temperature even in difficult climatic conditions such as sweltering heat or severe cold.
Unlike many fibres that block the body's normal transpiration or only partially enable it for a limited period of time, Dryarn® guarantees extraordinary performance during both light and intense physical activity: it manages the flow of heat and vapour during transpiration to avoid unbalancing the body's temperature control system, keeping the skin dry and assuring maximum comfort.
Available in red or black and in sizes S/M, L/XL and XXL
Retail price: JERSEY €53.95
PANTS €50.95