MONTURA. THE FIRST LAYER IS IN DRYARN®
09/10/2018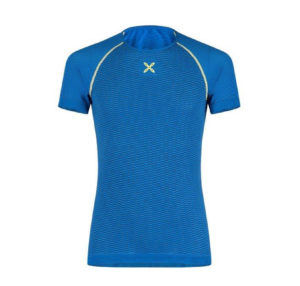 It's called SEAMLESS DRY, a high-performance underwear range designed by Montura to provide the maximum technical comfort.
The high percentage of Dryarn® fibres make the t-shirts, vests and long-sleeved tops in the collection ideal base layers for aerobic and outdoor activities.  Dermatologically tested, Dryarn® also provides clothes with optimal anti-bacterial protection.
Lightness, heat-regulation and breathability, combined with an ergonomic fit, are the properties most appreciated by the athletes who use this underwear.