New brand partner for DRYARN®. The brand partnership between Dryarn and Sportful has borne fruit in the 2ND SKIN underwear range.
14/02/2017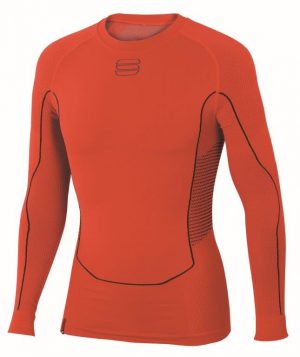 Cold, rain and wind don't scare outdoor sports lovers. Sportful 2nd Skin technical underwear is designed to meet the needs of high-intensity winter exercise, perfect for wearing underneath Nordic skiwear.
Sportful'sobjective was to produce cutting-edge, lightweight and breathable clothing for ambitious athletes who, more than anyone else, require maximum functionality and reliability.
Dryarn is the ideal fibre for giving athletes this kind of performance because it ensures the best possible combination of moisture wicking, insulation and lightness.
2nd Skin clothing, for men and women, has a seamless stretch construction for perfect wearability, comfort and support. The main body has a piqué structure that increases warmth and offers lightweight support and excellent moisture wicking. The shoulder and elbow inserts are in a thicker cell structure that increases insulation by trapping air, simultaneously ensuring excellent breathability and moisture management.
The sleeves and back have lightweight mesh inserts that increase the garment's breathability.
Size: S, M-L, XL-XXL