THE SUMMER OF 1177 AND DRYARN®: BETWEEN FASHION AND INNOVATION
01/07/2020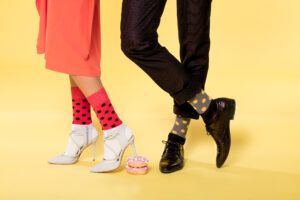 Colourful, original, practical and functional. 1177 socks, made in Dryarn®, are the must-have accessory and style icon of a season that promises great things: summer 2020.
The urban attitude of 1177 perfectly fits the innovation and comfort of Dryarn®, creating essential but also on-trend and innovative garments.
Thanks to Dryarn®, the lightest micro-fibre in the world with its unrivalled thermoregulation and breathability, 1177 socks give a pleasurable feeling of dryness on the skin. Moisture and perspiration are wicked to the outside, evaporating rapidly. The insulation capacity of Dryarn®, which beats that of any other fibre, keeps the body temperature constant in all atmospheric conditions.
Thanks to Dryarn® the socks are extremely hard-wearing and not prone to abrasion or damage caused by moulds, moths, bacteria and other micro-organisms. Completely hypoallergenic and dermatologically tested, 1177 socks ensure perfect hygiene, are ideal for wearing in direct contact with the skin, do not build up static and do not attract dust from the surrounding environment.
Designed to accommodate and perfectly follow the anatomy of the sole, the socks are marked "left" and "right" to ensure complete comfort throughout the day.
A synonym for innovation and futuristic vision, this  Eleven Seventyseven accessory adds a touch of style to every outfit and is the right compromise between technicality and glamour, an irresistible garment in a streetwear style.