5012 KYLYAN – OXYBURN CHOOSES DRYARN FOR ULTRA DISTANCES
06/06/2017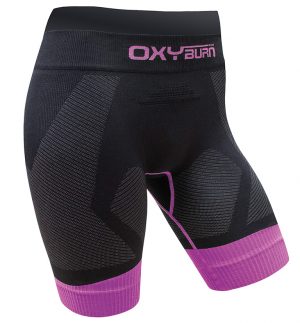 There are hard races, and then there are ultra distances – long races in which you're on your feet for eight, ten, twelve or even twenty-four hours. 5012 KYLYAN is the brainchild of Oxyburn's R&D, aimed at the comfort of the athletes who brave these events. Muscular stress, sudden changes in temperature and the sensation of wetness on the skin are the enemies to beat.
With a second compression level, 5012 KYLYAN short pants have been specifically designed to give a massaging effect on the muscles and to enable excellent thermoregulation and sweat transpiration. And to guarantee these performance features to athletes, Oxyburn has chosen to create this product using a high percentage of Dryarn. Breathable, bacteriostatic, thermoregulating, once again this fibre emerges as the perfect ally for sports competitors.
Thanks to Dryarn, 5012 KYLYAN is extremely lightweight and highly breathable, particularly suitable for temperature changes between 0° C and 32° C. It provides the body with excellent thermoregulation, preventing sweat from remaining in contact with the skin even during very long races.
Reactiva Cell technology, which gives a 3D effect to the texture of the knit, combined with Traspirya Cushioning Texture technology, improves body perspiration and heat dissipation as well as providing a massaging effect on the muscles. These are free to extend and expand thanks to Anatomical Free Muscle Extension – highly elasticated anatomical muscular zones.
5012 KYLYAN is available with horizontal bands and stitching in lime, blue, grey or cyclamen colours.