DAINESE CHOOSES DRYARN® FOR THE BASE LAYERS AND SECOND LAYERS OF ITS 2018 SKIWEAR COLLECTION
06/02/2018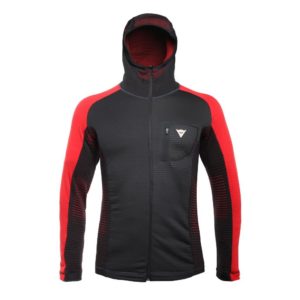 Dainese has chosen the lightness and breathability of Dryarn® to design some base layer and second layer garments in its A/W 2018-2019 skiwear collection.
For the coming winter season the Dainese AWA and HP1 product ranges will be enhanced by base layer and second layer garments containing high percentages of Dryarn®. Dainese, which has always strived to give active sports lovers the best solutions in technology and safety, has chosen the lightweight characteristics and exceptional breathability of Dryarn®, the lightest microfibre in the world, to design ideal garments for outdoor sports and activities of differing intensity.
Dryarn®'s ability to wick perspiration to the outside while keeping the skin dry and favouring optimal body thermoregulation are essential in underwear and provide significant advantages in second-layer garments: they're extremely pleasant garments to wear without sacrificing the thermal protection ensured by Dryarn®'s high insulation capacity and ability to maintain a constant body temperature, giving protection from cold and heat. These garments are easy to look after because they're machine washable, quick-drying and don't need ironing. They're also colour-fast and resistant to abrasion (they don't suffer from pilling through being rubbed) thanks to Dryarn®'s anti-humidity characteristics which prolong its lifespan.