OUTWET® and DRYARN® for the ALTEREGO bike summer underwear t-shirt
16/04/2019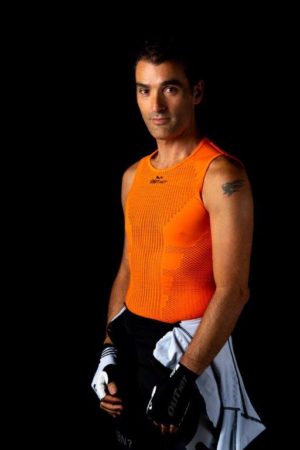 A close attention to detail and continuous dialogue with professional cyclists – these are the founding elements in the design of Outwet garments.
Each garment is created with an eye to quality, technical characteristics, the type and above all the needs of the person who will wear it. The same approach also applies to the new Alterego Line, highly breathable T-shirts in Dryarn® with smooth anti-friction inserts for the best possible comfort.
The mesh has a central role, with the technical characteristics of the yarn and the helical construction of the holes favouring maximum breathability. Lightness, breathability and thermoregulation are the benefits given by Dryarn®, enabling the construction of a unique garment that offers exceptional comfort to the wearer. The design feature of smooth inserts was specifically researched and developed to protect the most sensitive parts of the chest by preventing unpleasant friction.
The original, classic Outwet® mesh adapts its shape and improves over time and is a must-have for all cyclists who approach the sport with their heads as well as their legs. Real cyclists, whether amateurs, professionals or just weekend enthusiasts, understand the fundamental importance of wearing the right underwear to feel good on their bikes.
Alterego T-shirts are available in the classic white or black, and also in the trendsetting colours of fluorescent yellow and orange.
ONE SIZE
COLOURS White, Black, Fluorescent Orange and Fluorescent Yellow.
Retail price €38.50