In shape with the Activity Tracker: how to choose the device that works best for your training
16/06/2016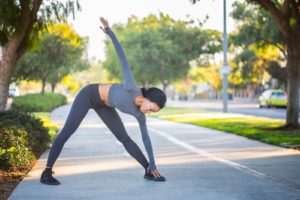 The activity tracker, also known as fitness tracker, is a wearable device that, thanks to its integrated sensors, records and keeps track of all the regular activities of the person who is wearing it. You can find many models available in shops, each with personalised features and detail to suit every need. Here is some advice for choosing the best activity tracker for your goals.
With its versatility, the activity tracker is a device suitable not only for the workout of athletes or for fitness enthusiasts, but also for those who need a real help to get back in shape, or for those who just want to monitor their health status during their daily routine.
The models differ in terms of shape and size, as well as their functions: the most common are bracelets, but there are also watches, straps and shoe sensors. You can sync them to your smartphone or personal computer through an app in order to easily see and check your improvements.
Goals, functions, requirements: how to choose the most suitable activity tracker?
In order to buy an activity tracker suitable for your needs, firstly it is necessary to establish the primary goals you want to achieve. Here are some useful suggestions to help you make your choice.
Light training: "entry level" devices – The basic-level activity trackers are suggested for those who do not follow a dedicated fitness regime and want support to do a bit of exercise in the gym, at home or outdoors.
However, even the lower-level models have some additional functions in respect to a regular pedometer. They record the distance travelled, the time spent in activity and the calories burnt.  If you need extra motivation there are also some fitness trackers that offer a coaching service, that is a function that suggests in real time how to modify the training in progress and get improved results.
Advanced training and sport: professional devices – For those who follow a more advanced, independent and dedicated training programme and aim to maximize their efforts according to specific parameters, can choose a more professional activity tracker.
Some technical devices are available to allow the user to check with precision the heart rate, the body temperature and the exposure to UV rays. They are features fundamental for those who do sport outdoors, like running or cycling.
In order to concentrate and do your best in a strenuous activity like swimming, there are some water-resistant and water-proof devices with ad hoc sensors that record the number of strokes made and the number of laps made, assessing the performance.
Pay attention to your health: devices to track your sleep – Anyone who looks after their health knows that the nightly rest plays an important role in physical and mental well-being. For this reason, one of the most popular characteristics is the monitoring of the quality of sleep. Thanks to the analyses of the phase of sleep (light sleep, deep sleep or REM sleep) anyone can actually optimize their rest habits in order to improve their life.
The activity trackers' producers are trying to go beyond the simple visualization and recording of the datas and aim to a more deep and personalised interaction between the device and the user. The future activity trackers will surely be able to give more detailed and specific informations back in order to achieve focused and great results.